Shopping Cart
Your Cart is Empty
There was an error with PayPal
Click here to try again
Thank you for your business!
You should be receiving an order confirmation from Paypal shortly.
Exit Shopping Cart
| | |
| --- | --- |
| Posted on March 29, 2016 at 4:15 PM | |
In the hospitality industry, nothing is more important than providing a quality customer experience. Travellers are now turning to social media during every step of their journey, from the moment they begin their travel plans through to the point they upload their post-holiday photos and beyond. Intelligent business owners are evolving their social media to focus on building strong relationships with this loyal customer base by engaging in real conversations with them, in turn improving their experience.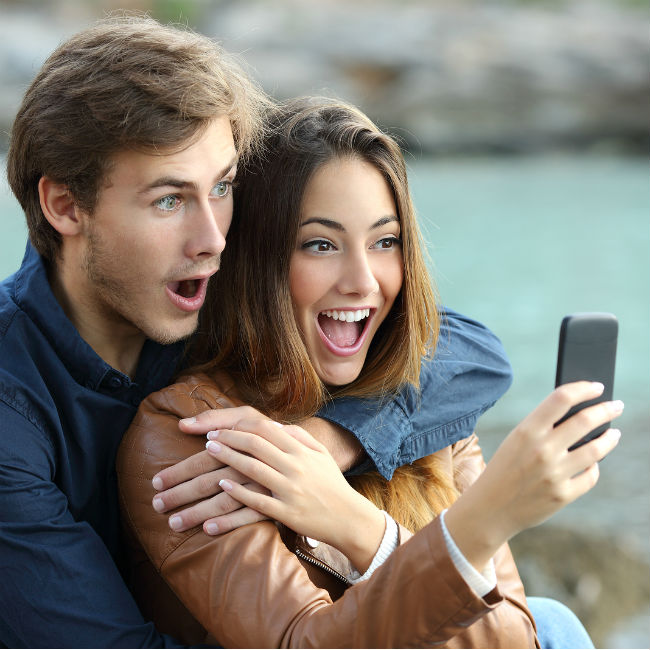 A dedicated approach to utilising social media to amaze and delight your customers can result in happier customers who will spend more, a loyal fan base resulting in repeat bookings, and massive brand exposure on a personal level to a highly engaged audience.
Here are four key takeaways to help you go above and beyond the everyday and create astounding end-to-end social media experiences for your customers.
1. Be where your customers are
This seems like an obvious point, but is often overlooked by many businesses. With the huge variety of social networks available it is easy to overextend your reach through too many channels, diluting your message and making them difficult to manage.
To excel at social customer service, you must be where your customers are already socialising. The first step towards this is to search popular networks, or implement a social listening strategy, for mentions of your brand, allowing you to see what conversations are happening. You can then begin to include yourself in these conversations.
Another pertinent point is to keep your message both on-brand and relevant to the experience your guests are seeking. Some guests may love the creativity and freedom that photography provides, so enhance their experience by sharing high quality, emotive imagery on Instagram. If you run a more boutique outfit with different furnishings in every room pinning interesting ideas on Pinterest may help to engage with your audience. Others may place a higher focus on real-time conversation through Twitter, meaning you will need to monitor regularly used hashtags and resource your business to respond swiftly to these dialogues.
2. Be a proactive and informative resource
One of the main reasons guests contact hotels through social media is to find out local information before their stay. This could be anything from finding the best beach spots, to the names of local car rental services.
To stand out as a brand offering an excellent social experience, it's important to be proactive when providing this information, rather than reactive.
Scheduling regular social media updates about what goes on outside the lobby doors is a great way to stay proactive. Take some time to photograph local beauty spots or secret locations to share with your guests via social media, or record a short video interview with a nearby restaurant owner about how great their modern twist on cultural cuisine is. Remember, these don't need to be expertly crafted short films – a quality camera or smartphone will do a good enough job to keep your content looking natural, rather than corporate, and more importantly it's done on a level that your audience can relate to.
Through imaginative updates like these you can build excitement for your guests before they've even packed their suitcase.
To take this a step further you can also implement a proactive approach when responding to guests messages. Imagine this scenario: a guest has sent you a tweet about how they've been travelling for twelve hours – they're tired, their feet hurt and they can't wait for a good night's sleep. How do you respond?
In this case you have an amazing opportunity to provide a proactive customer experience guaranteed to delight the guest:
Pull up their booking information to find out their time of arrival and arrange for someone to meet them at the doors to escort the guest to their room.
Have a bubble-bath prepared for them to relax into.
Top off their arrival with a complimentary drink to ease them off to a good night's sleep.
 

With all this prepared, tweet back with a photo of their concierge informing them that someone will be waiting to meet them. The hot bath and free drink will then add an extra layer of surprise creating a very happy guest.

3. Tailor the experience with guest profiling

 

The amazing thing about social media is how open people are about their interest, hobbies, ideals and life events. This provides marketers and business owners with a brilliant opportunity to tailor experiences based on profiles of their customers.

 

Do they regularly post about the amazing food they've tried? Put together a short mini-guide to the best local eateries or the newest special on the hotel menu.

 

Noticed a recent tweet about your guest experiencing neck-ache when they wake up? Include an extra pillow with a quick handwritten note about how you hope it will help.

 

Taking the time to understand your guest's personalities and preferences can ensure you provide the best service possible.

 

"Sometimes we know so much about our guests' preferences by the time they check out that we enter it into their profile to ensure that the next time they visit us, we can surprise and delight them; the little gestures go a long way." Kelly Kroyer, Social Media and Marketing Manager, Radisson Blu Aqua Hotel.

 

I recently had a personal experience of guest profiling when taking a short trip. The company I was staying with noticed via my twitter profile that I have a taste for marzipan. By taking the time to find out my favourite brand (It's a Thornton's marzipan chocolate bar by the way!) and having some ready for my stay, I was immediately charmed by the brand and began telling all of my family, friends and co-workers about the experience.

4. Extend the experience beyond the stay

 

Your guests' trips don't automatically end the moment they check their room keys back in, so why should their experience?

 

Using social media to prolong an experience with your brand keeps you at the forefront of guests' minds and their sharable memories. Something as simple as a 'We hope to see you again soon' message and photo of your team might keep your guests smiling long after they arrive back at home.

 

Similarly, pay attention to their social media profiles during the weeks following their visit. Most people will upload photographs from their trip to Facebook or Instagram as an easy way to share with their friends. Take some time to add a Facebook Reaction or comment on your favourite uploaded photos to make sure they remember who you are. Even better, ask if you can share their photos on your own brand pages – this is guaranteed to make them feel special!

 

These efforts can be used to exponentially increase your value to your guests' and can be used for as long as you see fit. In fact, why not reach out a year later and offer a discount for them to stay again?

 

Obviously this article only scratches the surface of the multitude of ways you can use social media as a customer experience tool. As more and more people and networks come into play, strategies around social listening, social content development and guest profiling will be an essential component for any business operating within the hospitality sector and beyond.

By Giorgio Cassella


Categories: None

0

/